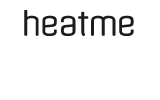 "Heat 2 Go!" – In a nutshell, this is the idea behind the heatme heated cushions from MOONICH. The cordless heated cushions are used wherever you may quickly start to be sensitive to the cold from underneath and there is no other heating option. For example, in the food service industry, in restaurants, hotels, cafés and bars but also in old church buildings or private settings on home patios or in the garden. The sensor-controlled battery only switches on when you sit down! As soon as you get up, it goes out automatically a short time later. Once charged, the warm pillows provide pleasant warmth for up to 4 hours non-stop (when used continuously).
There are various charging options for private use and professional use in the food service industry. Single cushions are charged using a cable. Besides this there are also charging options with 4, 8, 12 and 16 charging docks for hotels, restaurants, cafés and churches.
The special thing about this: the multiple charging options manage with only one plug and can be fully recharged within only 3 hours in the smallest space, while the cushions are still in use. So the battery heating pads from heatme are always ready for use! – Without changing cushions, pleasant warmth all the time!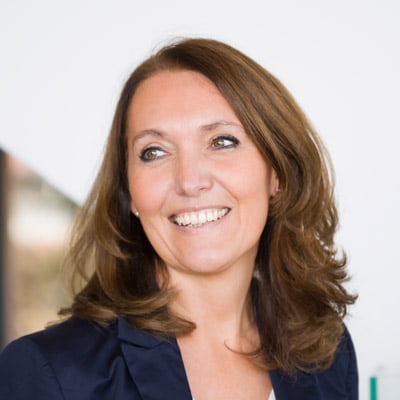 Karin Vink
Your contact to heatme heated cushions
Phone: +49 8104 64709-14
heatme@moonich.de
Email to
Karin Vink »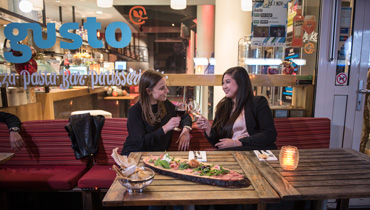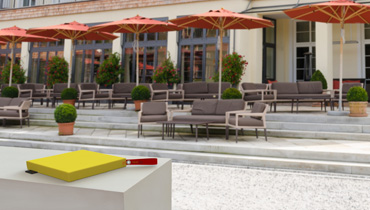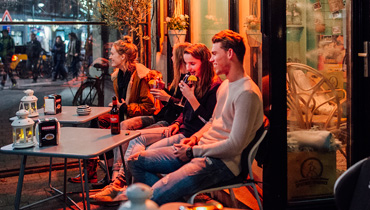 The advantages of the heatme heating cushions from MOONICH

Cordless and flexible thanks to innovative rechargeable technology

Sustainable and environmentally friendly, more than 1,000 charging cycles

Innovative battery sensor technology: switches on automatically when setting – and vice versa

Extremely sustainable: efficient, energy-saving Li-ion rechargeable batteries

Extremely sustainable: efficient, energy-saving Li-ion rechargeable batteries
heatme cordless heated cushions provide pleasant warmth where you're sitting at the time. The custom printable cushions (e.g. with your own logo) provide up to 4 hours of heat for patios, gardens and outdoor areas at restaurants, cafés, hotels or bars. And if the battery should be empty, it can be replaced with the replacement battery in no time at all. Sensor technology also prevents the battery from draining quickly: Because only when you sit down does the battery switch on automatically!
Special features of the heatme heated cushions:
Battery technology with innovative sensor;
only when you sit, the cushion heats up;
Heat for up to 4 hours non-stop without recharging;
all cushions with your own name/logo/slogan can be customized – from 1 piece, also delivered overnight.
More brands & products from MOONICH